We buy or sell your house quickly and for the best possible price!
House selling process – All our clients come to us with very different requirements for selling their home or property. No two situations are the same and as such we believe it's important we take the time and care to listen to your situation, understand your needs, and find the best solution for you.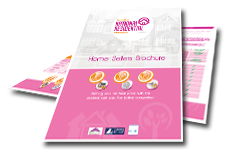 The one thing that our clients do have in common is that the problems they are looking to solve also require a quick, certain sale for their property, and for the best price possible.
At National Residential we are able to help clients achieve the fast sales they require by either buying their property quickly for cash through our 'Home Purchase Fund" or by helping them sell for 100% market value in 28 days.
Simply decide if you want to SELL YOUR PROPERTY in the FASTEST TIME possible or for 100% MARKET VALUE in 28 days or if you need our ADDITIONAL BENEFITS to help you sell tenanted properties or properties with a short lease as smoothly and effectively as possible.
100% MARKET
PRICE

28 days sale

CASH
PURCHASE

7 days sale

FIXED PRICE +
OPTION

28 days sale

Contract Type
28 Day 100% Market Price
3rd Party Sale
7 Day Company Cash Purchase
28 Day Fixed Price 3rd Party Sale
Estate Agency Fees
2.5% + VAT
(min £3995 + VAT)
Zero Fees
Zero Fees
Legal Fees
Pay Own Legal Fees
Zero Fees
Zero Fees
Total Timescales to Sell and Complete
28 Days to Sell
56 Days to Complete
7 Days to Sell
(or to suit seller)
28 Days to Sell
56 Days to Complete

Additional benefits

FREE local Estate Agent Listing
*
N/A
FREE EPC
FREE Buyer Legal Packs
Cash Advances
Repay Mortgage Arrears


(to stop repossessions)

Pay for Lease Extensions


(to maximise sale price)

Pay Fees & Manage
Tenant Evictions
* on a case by case basis
LEGAL NOTE
: Our agreements are legally binding and you should seek independent legal advice before signing. Should we sell your property for the price you agreed and you seek to withdraw from the sale, or should you breach our Sole Selling Rights or other terms of your agreement, you may be liable to pay our fees. Please refer to the
Terms and Conditions
of your agreement
Our Processes
One of our valuation experts will take the details of the condition of your property and will establish the realistic selling price for your property.
If you are happy with this price we will arrange for one of our experienced consultants to visit you at your property to confirm this price is achievable.
Our consultant will make you a cash offer through our 'Home Purchase Fund' and will also advise you of the realistic 100% market price & service.
This service is FREE and there is no obligation to proceed with any type of sale.
If you do wish to proceed, you will need to decide how you want to sell your property. Our processes routinely take either 7 or 28 days (though all schedules can be altered to suit your needs).
Our 7 Day Property Sales Process
We buy properties we purchase directly so there is no need to for us to look for buyers. This is the quickest, easiest way to sell a house as fast as possible.
Our 28 Day Property Sales Process
Our job is to squeeze the very best prices from buyers for your property and to do everything we can to ensure they do not withdraw from the sale. To do that we:
We market all properties both

online

on sites like Zoopla & RightMove and

offline

in local estate agents to attract private and business interest and reach the

biggest audience possible

.
We sell properties using our

Modern Auctions

– a unique sales combination of open bidding with local agent marketing, and attractive 'Offers Over' pricing –

to get the best results

from the interest we generate.
Our account managers ensure

all bidders are kept informed of all progress on a property auction

and bidders are given sufficient opportunity in accordance with our Modern Auctions rules,

to raise their bids in response to competition

.
We only accept offers from

chain-free

buyers who can pay a

non-refundable deposit

(which they lose if they withdraw from a sale for any reason not listed in our Terms and Conditions).
We provide a No Sale – No Fee service. You are not obliged to accept any offer from us that does not meet your agreed price.
If we do not achieve your agreed price you may cancel any agreement you have with us at no cost to you after the period of the agreement has expired (or sooner with our agreement).
For more details about the benefits of every option please see our:
Frequently Asked Sellers' Questions