Regulated Practice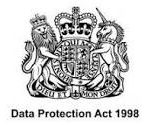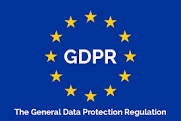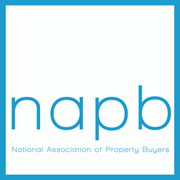 We (National Residential) are committed to protecting the privacy and security of all personal information given to us by our clients.
We are a member of Property Redress Scheme for Residential Estate Agents and copy of their Code of Practice and the Consumer Guide is available from www.theprs.co.uk. We are also founding members of the NAPB (National Association of Property Buyers) – www.napb.co.uk. All National Association of Property Buyers members must follow the strict professional standards set out in the Code of Practice, which was written by The Property Ombudsman.
Your Information is Secure and You Are Protected From Unwanted Contact
We are registered Data Controllers (Registered Controller No. ZA081795) and any information submitted to National Residential is protected by both The Data Protection Act 1998 and the General Data Protection Regulation (GDPR) 2018.
Our Code of Practice is Approved For Every Type of Sale
We help sellers sell their houses in three distinct ways:
1) Like a traditional private treaty sale, we sell properties for the best price we can achieve in the time frame our sellers want and they receive 100% of the sale price if the highest bid  matches or exceeds their reserve.
To get the best price possible in the short time frame our sellers want, we advertise an 'offers over' price and advertise the property on major portals like RightMove & Zoopla as well as to our database of investors. Our consultants provide buyers with an estate agent experience by promoting the property to people in our database who have expressed an appropriate interest in property by type and location. They arrange viewings (when/where possible),  answer questions and solve any problems.  They also monitor interest in the auction and keep sellers up to date with progress.
The process provides the convenience and transparency of an auction with the customer experience of an estate agent. There is no cost to advertise with us, we pay for essential documents (EPC certificates and floor plans) and if we cannot sell the property during the Sole Selling Rights (SSR) contract, sellers pay nothing in costs or fees.
To ensure most properties do sell, we advertise properties with realistic reserves. The seller sets the reserve and we approve it if  recent sales in the area for similar properties show it is an achievable target.  As with any auction process, sellers enter into a contract to sell their property if we match the Reserve Price they set.
If we reach the reserve, sellers pay commission of at 1.8% inc VAT (min £2,000 incl VAT) and all their own legal fees. We also charge buyers a fee (usually 3.6% incl VAT).
Proceeds from the sale are available when the sale completes (normally 56 days following the agreement) but we may be able to provide a loan secured on the property (fees and interest will apply on the loan).
2) For sellers who want the fastest sale and completion (such as money in the bank within 7 days of accepting our offer), National Residential will buy the property  for 70 – 80% of the value. We do not charge any fees and we pay upto £720 Inc VAT towards seller's legal costs (for conveyancing only)*.
We  deposit the funds from the sale (minus any monies owed in secured loans against the property which are paid directly to the lenders) into the seller's bank as soon as the legal work is complete which is typically within 7 days of the offer being officially accepted.
We normally resell properties we buy in 7 days so the offer we make is determined by predicting a realistic and attractive resale price, the cost of legal work and the risk involved in buying property to resell.
3) For sellers who need a fast sale and access to money raised by the sale ASAP but also want a better price than we can offer when we buy property in 7 days, our fixed price option uses the auction process and sellers commit to a SSR contract but instead of a reserve price, sellers agree a sale price (typically of 80 – 90% of their home's value) in advance of the auction – this is the price sellers will receive from us (minus any costs or fees) regardless of the sale price we achieve.
If a property sells for more than the offer price, we keep the difference. We take our fees and pay our costs from the difference between the agreed price and the final sale price.
There are no agency fees or commission charges on this type of sale and we pay upto £720 towards legal fees (for conveyancing only) on completion if sellers use our panel solicitors so the offer accepted is normally the value sellers walk away*.
By choosing this option rather than our 100% Market Value option (#1 above), if agreed in advance, we can provide a secured loan against the property within days of the auction ending  and us collecting a deposit from the winning bidder to secure the sale.  Interest is normally charged on loans over £20K and sellers are made aware of any costs when they take out a loan.
This is particularly appealing to homeowners and investors with challenges selling certain properties such as: properties need of refurbishment; tenanted properties, and properties with short leases. With our expertise and funding, sellers can resolve these issues and sell their property for its best price.
*NB. In all cases leasehold sellers must pay for their own LPE1 and management pack. Our sole selling rights contract period for auction sales (option 1 & 3 above) is 8 weeks from  when contracts are exchanged or from either the date of signing, or the Marketing Commencement Date indicated on the signed contract, whichever is the later. Sellers who choose to cancel during the SSR period after we have begun marketing the property may be liable for fees and/or costs. Please see the information below and our full Seller T&Cs.
Right To Cancel
If you are a consumer client fee and this is a sole selling rights or fixed price option agreement you have the right to cancel this contract within 14 days without giving any reason. The cancellation period will expire after 14 days from the day this contract was agreed. To exercise the right to cancel, you must inform us of your decision to cancel the contract by sending a clear statement in writing to us at National Residential, 1 Hunters Walk, Chester, Cheshire CH1 4EB or email your cancellation to info@national-residential.co.uk.
If you request that we begin immediate marketing of your property during the cancellation period and you exercise your right to cancel, you will be required to pay us an amount which is in proportion to what has been performed until you communicated your cancellation of the contract. This will include reasonable expenses incurred for advertising and preparation of property particulars, etc. This fee will not exceed £600 including VAT, except where we introduce or have negotiations with the ultimate buyer of the property before you exercise your right to cancel the contract. In this case the contract will have been fully performed and the agreed agency fee would be due, notwithstanding that cancellation took place.
Please note: If You cancel after the 14 days 'right to cancel' has expired but You are still within the 8 weeks contract term then our full fee will become payable. You must provide Us with 14 day notice to cancel the contract and the full 8 weeks contract term.
Dispute Resolution
If feel we have breached the rules of conduct demanded by the PRS Scheme in any way, we would ask that you attempt to resolve any dispute with us first, as recommended by The PRS guidelines which state:
When making a complaint, our members and consumers will both benefit from our simple three stage process to resolve the complaint:
The member will first be given an opportunity to resolve the complaint directly
We will then offer an negotiated resolution service
If needed, we will make a formal decision on the complaint
For more information on The Property Redress Scheme governing principles – please see https://www.theprs.co.uk/
For 'at a glance' information about our fees and costs per sales option, please see our Key Facts Comparison Chart