Regulated Practice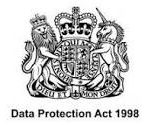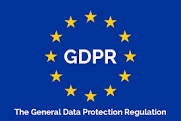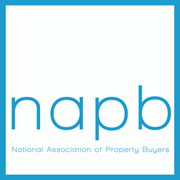 We (National Residential) are committed to protecting the privacy and security of all personal information given to us by our clients.
We are a member of The Property Ombudsman Code of Practice for Residential Estate Agents and The NAPB (National Association of Property Buyers). All National Association of Property Buyers members must follow the strict professional standards set out in the Code of Practice, which was written by The Property Ombudsman.
Your Information is Secure and You Are Protected From Unwanted Contact
We are registered Data Controllers (Registered Controller No. ZA081795) and any information submitted to National Residential is protected by both The Data Protection Act 1998 and the General Data Protection Regulation (GDPR) 2018.
Our Code of Practice is Approved For Every Type of Sale
We help sellers sell their houses in three distinct ways:
1) We act as an estate agent for the seller; we raise the best possible price for their property by advertising for 'offers over' from secured buyers in a fixed timescale, bidding process that provides all parties with greater transparency and enables buyers to increase their offers in response to competition. Sellers retain 100% of the price paid by the highest bidder if their bid is accepted by the seller and pay commission on the sale of at 1.5% + VAT (min £2,000 incl VAT). Sellers pay their own legal fees and proceeds from the sale are available when the sale completes.
Funds from the sale are available as soon as the sale completes (normally 56 days following the agreement) but we may be able to provide a loan secured on the property (fees and interest will apply on the loan).
2) Sellers accept an offer (typically of 80 – 90% of their home's value) from us, made on condition that we can find a buyer, instead of paying us any fees or costs. We contribute £600 towards legal fees and sellers can receive a cash advance loan on the sale funds (interest will be charged).
This is particularly appealing to homeowners and investors with challenges selling certain properties such as: properties need of refurbishment; tenanted properties, and properties with short leases. With our expertise and funding, sellers can resolve these issues and sell their property for its best price.
3) We buy property directly for 70 – 80% of the value. We typically deposit the funds from the sale (minus monies owed in secured loans against the property which are paid to the lenders) into the seller's bank as soon as the sale completes which is typically within 7 days of the offer being officially accepted.
(NB. Our 7 day sale offer is lower than our 28 day fixed sale offer because the costs of capital outlay are greater and the financial risks associated with buying property are greater than those associated with selling property).
For more information on The Property Redress Scheme governing principles – please see https://www.theprs.co.uk/