We buy or sell your house quickly and for the best possible price!
For information on how we provide our sellers (AND the buyers our sellers need) valuable options in the aftermath of the first wave and ongoing uncertainty about a second wave, please see our Coronavirus Update page.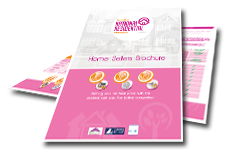 People sell property for different reasons and under different conditions. Unlike traditional estate agents using a one-fits-all sales option, we have developed and refined multiple sales options to suit our sellers' needs.
We have three types of sale – each with their own advantages so simply decide if you want to SELL YOUR PROPERTY for the BEST PRICE, in the FASTEST TIME or the most CONVENIENT option.
Our sales options are:
28 DAY 100% MARKET VALUE SALE – BEST PRICE £££

All properties are marketed through our online auction with a reserve set by the seller, so sellers are fully in control of their own minimum sale price. We sell for 100% 'best price' in an average of 28 days and we achieve this by promoting your property to more buyers than any other agent: to private buyers; property investors; first-time-buyers and through the best local estate agents*.

Our marketing exposure ensures maximum competition and exposure for your property, so we get you the best price quickly. We only sell to chain-free buyers who pay a holding deposit and this verification process ensures 95% of our agreed sales complete.

Unlike estate agents with lengthy tie-ins, we require just an 8-week term and, better still, we sell in an average of just 28 days. If we can't sell your property for a price you are happy to accept, there are no fees to pay so there really is nothing to lose – give us a call today on 01244 341066

Our agency fee of 1.5% + VAT (min £2,000 incl VAT) and you also pay your own legal fees.

We can reduce our fees for multiple properties and we can charge buyers a fee in some circumstances.
---
 




28 DAY FIXED PRICE SALE

–

MOST POPULAR OPTION ££

(ZERO AGENCY FEE & CASH ADVANCE OPTION)This is our most popular option because sellers obtain all the benefits of a fast 100% 'best price' 28-day sale along with access to immediate funds as with the 7-day cash sale.Sellers do not need to pay any estate agency fees or legal fees*. We also pay for EPC's and pay our national network of agents to manage viewings for you. All these fees would add £1000's to seller's bills with all other agents – however, we pay them all.

We are also able to offer many sellers a cash advance of up to 89% of the value of the property. This provides sellers with access to the immediate funds they need which, in turn, also provides more time to sell their property for the full market price.

This is particularly appealing to homeowners and investors with challenges selling certain properties such as: properties need of refurbishment; tenanted properties, and properties with short leases. With our expertise and funding, sellers can resolve these issues and sell their property for its best price. Whatever assistance you may need to sell your property and to raise funds, please call to discuss your requirements with us.

How it works – we agree a fixed-price you would be happy to accept, and we take our fee from anything we can raise over the agreed fixed-price. You have no fees to pay with this option* AND we also pay most financials costs required to ensure a smooth, fast sale in 28 days and completion within just 8-12 weeks.

* We pay £600 + VAT contribution to your legal fees (max £720) on completion and you have no estate agency fees to pay. Any cash advance made to you upfront will be refunded on completion of your sale at a later date.
---



7 DAY CASH PURCHASE

–

FASTEST COMPLETION £

We make you a 7-day cash offer based on the likely resale price of your property. The cash offer is usually between 70-80% of market value and considers the average sale prices in your area and your property's condition.Once you have accepted our confirmed offer, our price is guaranteed, and we will purchase the property directly with CASH so that we can complete the sale and you can bank the funds in just 7 days or a timescale to suit you.There are ZERO agency fees to pay and we also pay £600 + VAT contribution to your legal fees.
---

Our Auction Buyers Pay Market Value and Complete Fast
What makes all the difference to our sellers is that our auction buyers pay top market prices and are chain-free, so they complete quickly.
All our buyers must prove they have funds available to complete their purchase and pay a 1% Holding Deposit (minimum £2500) to exclusively reserve your property to take it off the market. The holding deposit amount buyers pay is set at exactly the right level to ensure that buyers are happy to pay the highest prices and so that 95% of our agreed sales complete. We lock buyers down, so they cannot reduce their offers or pull out of the sale just before completion without losing their deposit.
Traditional auctions charge a much higher 10% deposit, so their sales are even more likely to complete. However, the trade-off for sellers choosing this method is that buyers pay much lower prices to offset the risk of something going wrong and losing their 10% deposit.
Estate agents on the other hand do not charge deposits at all, meaning their buyers have nothing to lose and so many of their sales fall through.
Our auction sales therefore offer sellers the best opportunity to sell for the highest price and with the quickest completion.
By agreeing to our 'Accelerated Purchasing Scheme,' buyers are committing to complete within **56 days.
We Manage Conveyance Solicitors to Ensure a Fast Completion
We can provide panel solicitors to act on behalf of both buyers and sellers.
Our panel solicitors understand how to complete all the required paperwork and tasks quickly, so we achieve the quickest completions in the timescales required by the seller with the minimum amount of hassle. We can literally take care of everything when buyers and sellers agree to use our panel solicitors, leaving us to get on with the job while our customers enjoy the freedom to get on with their lives.
You will help by being quick to return the paperwork requested by your solicitor, but our expert team will hand-hold you through every step to ensure the fastest completion timescales you require.
Frequently Asked Sellers' Questions