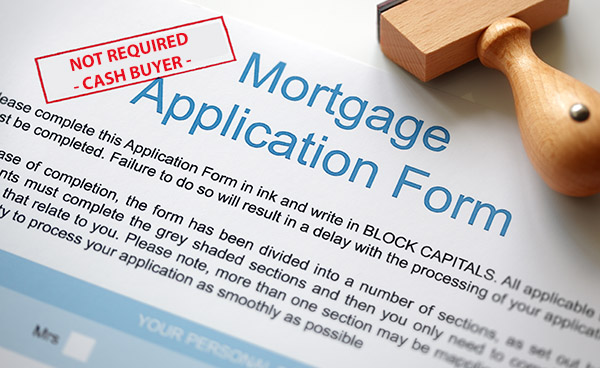 The advantage cash buyers have always held over house buyers needing a mortgage through an estate agent is in the speed they can complete.
Now  the average time it is taking  mortgage buyers to get a deal has almost doubled due to lenders being very, very cautious since interest rates have gone up and are expected to go up again, the advantage cash buyers have is even more persuasive.
To compound the problem for mortgage buyers, there are also huge delays in getting surveyors out to access properties. Of course cash buyers still need to do their due dilligence and also require surveys but they do not need to wait for lenders to review the surveys and any added delay makes cash buyer offers all the more attractive.
Also, with high inflation pushing up Bank of England base interest rates causing mortgage companies to reprice or withdraw their services, and with more sellers withdrawing accepted offers due to the knock-on affordability issues; cash buyers have another advantage that will appeal to house sellers – reliability.
Like all property sellers, our clients love speed and certainty which puts cash buyers in a great place to bag some great deals.
While property prices are currently falling and are expected to continue in a downwards direction until 2024, most property owners expect the market to recover in 2025 and see the current dip as normal market fluctuation.
Many landlords who are planning to retire before the market recovers, and landlords with larger portfolios who can no longer pay their monthly mortgage bills from the rent they receive, are now selling all or part of their portfolios at discounted prices in order to pay off mortgage debts and cash in on the equity they have built, resulting in fantastic opportunities for investors and owner occupier buyers to buy ex-rental property at great prices.
With many of the properties already tenanted, there has never been a better time to buy a ready-made buy-to-let business that will provide a great return for cash buyers from day one and with all with all certificates and financial history in place.
With so many landlords having to sell properties to pay off mortgages to control their costs, there is likely to be a shortage of rental properties available leaving landlords who can afford to remain in the market properties with their assets in high demand and full occupancy.
With the added benefits of speed and certainty that cash buyers offer to sellers looking to reduce their costs quickly, there has never been a better time for cash buyers to negotiate great prices.
Don't miss the best properties waiting for prices to fall further – the rental market is changing and most experts agree the best way to future-proof your buy-to-let income is by providing quality accommodation.
Whether you are interested in tenanted property or property with vacant possession, now is the time to snap up the BEST property coming to market.
Register now and set up your property preferences to start receiving property alerts to make sure you don't miss the perfect property.
---