Waiting to sell your house is undoubtedly one of the most traumatic experiences you can have. Thousands of Homeowners and Landlords throughout the UK have taken the option to sell their house through National Residential rather than wait for possibly months with their local estate agent.
"Success has been built on providing the very best service for people selling their properties. We not only ensure the vendor gets the very best deal possible but we also ensure that all of our business practices are completely transparent. When you concentrate on being a loyal, friendly and courteous service, it's natural for more people to come to us for help."

David Coughlin, Managing Director of National Residential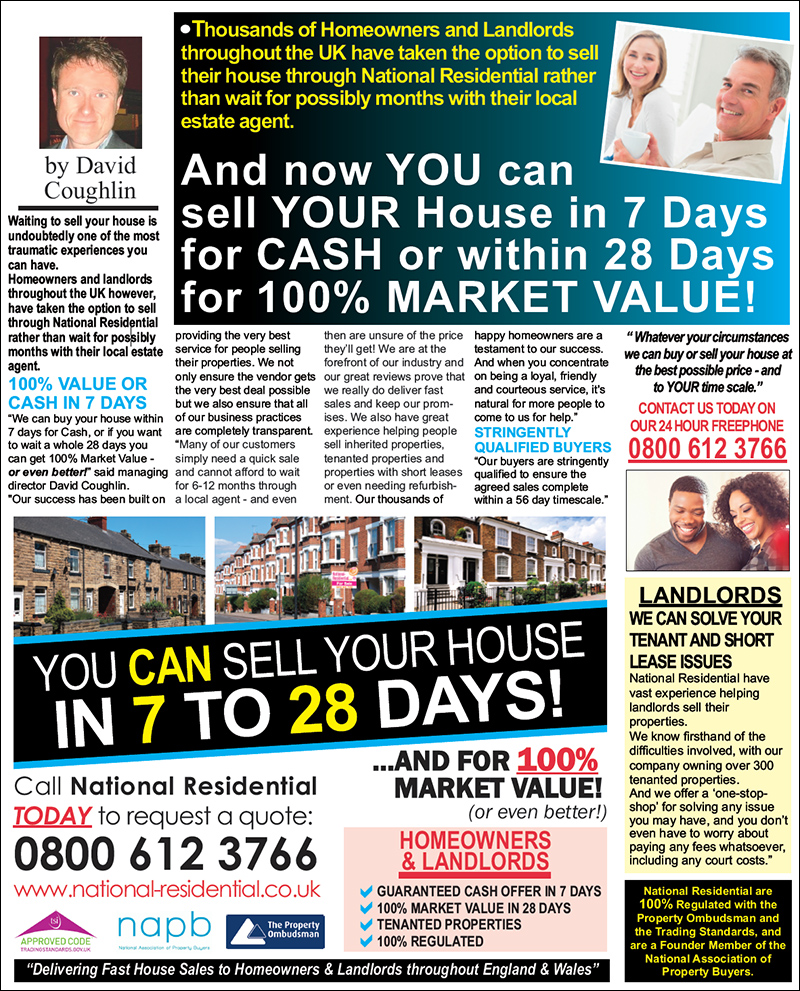 David Coughlin, a Cambridge University graduate, has been trading property for more than 20 years. By maximising and reinvesting capital gains, he is regarded as one of the largest property tycoons in the UK.
Press have described him as "one of the most successful businessman and entrepreneurs in the UK with an expansive property portfolio and visionary brand."
He was instrumental in setting good business practice standards for the quick house sales industry – see https://national-residential.co.uk/quick-house-sales
His self-declared mission is to revolutionise the way property is bought and sold in the UK.
For more information on David Coughlin – see his LinkedIn profile
---