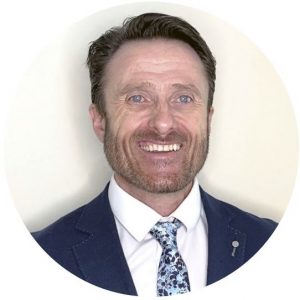 If you're a landlord, and you haven't yet heard of us here at National Residential, there's a good chance you'll want to. Established in 2006, we pride ourselves with our "any problem we can fix" formula, led by myself, founder and industry expert, David Coughlin.
Helping Landlords Sell
Being a private landlord myself, with 100 properties in my portfolio, I first-hand understand the issues and challenges facing landlords today. It's about overcoming solutions fast, but also in a way that means both the landlord and the tenant are happy. With National Residential, we've found the sweet spot when it comes to helping landlords sell, so we've become experts in taking away the stress. We know how to solve every barrier that landlords come up against, even for example when they can't gain access to their own properties.

How do I get the best price for my buy-to-let?
This is where I and my team at National Residential go above and beyond to get you the highest price for your buy-to-let, no matter what challenges you need to overcome. Be that negotiating with your tenants, sorting out repairs, and even helping tenants relocate, we have the best team to do it all and have the track record to prove it.
The result? We deliver you the best price possible, fast, no problems.

Recently, one of our landlords based in London gave us a small portfolio of 7 properties in the North-East to sell. She was already with a great letting agent who did sales, but she came to us because she'd heard about how proactive we were at solving landlord issues.
We did what we do best:
We marketed the properties to both landlords and to first-time buyers in order to get as many buyers as possible in competition with each other to drive up the price through our 28-day auction. Rather than just targeting other landlords who want to buy, we know how to negotiate with tenants to leave for first-time buyers to move in, which also means this added competition leads to investors paying a little more than otherwise.
To keep the tenants on board to do the viewings, and market the property to its maximum, we paid them to help us with getting photos and video tours and to allows us access for viewings. For that extra £100 or £200 all in this money ensures the cooperation of the tenant. No other agents will pay this and landlords are unlikely to propose this, which is why we get access to sell properties quickly and for the best prices, like we did in this case.
In this case we sold 4 from the 7 properties for this landlord to a mix of investors and first-time buyers. She decided to keep the remaining 3, but it cost her nothing to list them with us as it's no-sale-no-fee. It was a win-win, and she was happy with 60% of her portfolio sold, fast and for the best price.
Of the 4 we sold; one we sold to a landlord who kept the existing tenant. Another we sold to the current tenants who paid a higher price due to other interested buyers driving up the price/bids. The other two we assisted the tenants to leave as the buyers required vacant possession. We found one of the tenants a new council house, and the other tenant was happy to accept a £2K payment paid by ourselves to help move into a new private let. Solving the tenant issue meant the property sold for a higher price and the tenant was over the moon to get assistance to move to the new property they wanted.
Throughout the sale, our in-house conveyancing team helped the landlord complete all their property forms (protocol documents) and we paid to obtain copy Fens certs, gas safe certs and reply to enquiries asap rather than wait for solicitors. We also paid all the fees to the tenants for their assistance, and we paid the sellers legal fees to our panel solicitor.
The landlord was provided with a stress-free armchair service as we took care of the costs and drove the sales to completion.
On top of this, as with every case, all our buyers are chain free and pay 2% (min £5000) deposits, ensuring that buyers, regardless of whether they're first time buyers or landlords, are financially committed to the sale from the start and are able to complete quickly.
All these properties sold within 28 days and completed in 2 – 3 months.
Another landlord approached us earlier in the year with tenants that had stopped paying rent and tenants that were in arrears and not paying top-up, even refusing access for valuations.
For this, we simply secured buyers who were happy to buy regardless and take on the issue. Then we connected the new buyers with Landlord Action to pursue the eviction and/or mediation service throughout and post-completion.
It's simple. We solve all problems and go the extra mile to get tenanted properties sold and to get the best prices and complete quickly. We assist landlords, sellers and tenants all the way through the process.
It's clear our solutions are working, with well-known trusted figures such as Paul Shamplina joining forces with myself, and the expert panel at National Residential, in a recent webinar.
Is Covid really a problem for Landlords trying to sell?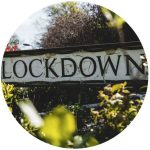 Despite what you may have heard or experienced, the answer is no, it doesn't have to be.
During Covid we've decided to go all-out to help landlords who are hit by section 24 taxes, by the pandemic, and by the evictions ban – as we have investors who want to get into the buy-to-let market, so we're acting as a consultancy/sales machine in the middle.
We do a far better job at getting the best prices for tenanted properties and getting deals over the line than traditional estate agents do. We hand-hold tenants whose landlords are selling up and we also have national reach unlike most local agents helping landlords sell their portfolios in different locations. Not only that we have landlords who will buy properties where tenants totally refuse to cooperate and allow access for viewings or surveys. We have even sold properties recently for amazing prices where the tenants are not paying the rent.
You only have to read our reviews on Google and Trustpilot to see that we're a company who absolutely delivers what we say.
Other Landlord services
If you're a Landlord who's looking for help with selling a tenanted property, or if you are an active investor looking to buy great deals, myself and my team at National Residential know exactly what to do and how to help you. We also have a great Membership site which has access to experts, webinar recordings from our panel of trusted property experts like Paul Shamplina and most importantly great deals (HMO's and tenanted sales being hot to trot!). I and my expert panel also offer Mentorship and portfolio building, and it's completely FREE to sign up.
So if you're a Landlord having problems, or want us to help you buying or selling a portfolio, or even just want to reach out to experts who know exactly what you need, just get in touch on 01244 341066 or use the call back form here and see for yourself what we can do for you.
---