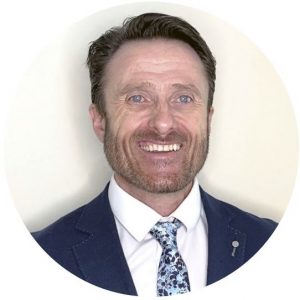 By David Coughlin, CEO National Residential.
We pride ourselves with our "any problem we can fix" formula.
David is a Cambridge postgraduate landlord who owns a 100-property portfolio. He is one of the private rental market's more extraordinary journeys and has been featured in several Landlord organisations including Landlordzone's spotlight feature on experts in the industry.
Take The Stress Out Of Trying To Sell A Property With Difficult Tenants
In these current times, there are a few challenges landlords may face when trying to sell their properties. Trying to sell a property while dealing with difficult tenants can be top of the list, but it doesn't have to be.
It's time to bring in the professionals to take those worries off your hands.
Helping landlords gain access to their tenanted properties to sell for the best price
The key to selling a property for its best price is gaining access for video tours, photos and viewings. This is not easy for many landlords, especially when their letting agents may seem unmotivated, give up at first base or don't try to get the tenants to help.
The key to gaining access is communication and negotiation with the tenant. This is something that myself and my team are experts at.
I know first-hand the challenges and how to reach solutions – I'm not just the CEO of National Residential, I'm also a private landlord, with 100 properties in my portfolio, and I've helped thousands of landlords to buy and sell their properties.
Problem Tenants
Recently a landlord contacted us wanting to sell his small property portfolio in London, and added to that they were HMO properties with multiple tenants. The first challenge was the tenants, who despite being ideal tenants throughout the tenancy, were refusing access for both photos and viewings.
Put simply, until we intervened, all negotiations had broken down. Both the tenants and the landlord felt they were the aggrieved party and any communication between the two created greater tension between the parties.
The National Residential Solution
We have an amazing team who, on behalf of the landlord, due to their perseverance and skill were able to restart the conversation with the tenants and then took the time to understand their concerns. They won the confidence of the tenants and went on to work with both parties to find a solution that suited everyone.
The problem, once identified, was simple to solve; they were worried that once the sale went through, they'd have to vacate. They were also worried about COVID-19 and the hassle of viewings.
With the tenants on side and their fears taken into consideration alongside the needs of the landlord, they agreed to let our agent take high quality photos and a video tours so that we could progress the sale without exposing them to unknown visitors.
By reassuring them that both our and the landlord's priority was to sell to one of our landlords who would want to keep them on as a tenant (and this is exactly what we did), they cooperated fully – even ensuring the property was clean and tidy to present it in its best light.
We also assured them that if we were unable to sell to a landlord who wanted to leave them in situ, we would do everything we could to help them move safely by tapping into our network of professional associates including letting agents in the area.
Through our online video tours, auction platform, database of investors and reputation among fellow landlords we were able to sell one of the HMO's to another landlord who kept the tenants within just a few weeks.

It was a win-win-win solution for everyone concerned.
The tenants were happy to be able to stay in their home. The seller was happy to avoid court costs and long delays. The buyer was happy to invest in a property with long term tenants who he knew were eager to stay put.
On one of the other properties, the highest bid was from a buyer who needed vacant possession, but we were able to pay the existing tenant from our fee so that they could afford to move. Faced to choose between the offer of help or the threat of eviction, they left voluntarily and signed a Deed of Surrender.
Specialists In Helping Landlords Sell Tenanted Property
In our business, the majority of properties sold end up going to investors wanting to keep the tenants on. If there's a tenant that passionately wants to stay, no problem, we've got thousands of buyers who are happy to buy, so we can reassure tenants that by letting us gain access, they won't have to pack up and leave. For those properties that are being sold to owner-occupied buyers, we also have the win-win solution: to help them with both the rent and the deposit to find an alternative rental property.
We go the extra mile to get tenanted properties sold, solve all problems, and to get the best prices and complete quickly. We're there for landlords, sellers and tenants at every step, all the way through the process.
Our solutions work, and we have incredible reviews on both Google and Trustpilot to prove it. So contact us today, and let us sell your properties, fast, for the best price. We're here to help.
Contact us any time of day or night by phoning 0800 6123694 or using our callback form  Our 24/7 receptions service will take your message and we will call you back ASAP during office hours.
---