NB. National Residential are pleased to announce our new Joint Venture funding opportunities for anyone planning to re-invest their capital in property development. Please see
Property Development Funding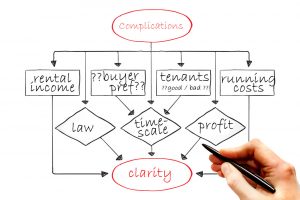 As we previously documented in Complications & Problems Selling Rental Property,  there are A LOT of decisions to be made and a lot of laws to be considered when landlords decide they want or need to sell their rental property and a lot of it depends on factors that are usually unknown at the start of the process – such as, whether the buyer you haven't met yet is looking for a private residence or a rental property and whether they would prefer a sale with sitting tenants or vacant possession.
If landlords selling tenanted property choose to leave tenants in situ during the sale it could cause problems showing the property but if they vacate the property too soon, it could cost them thousands in lost rent.
The best option, of course, is to leave sitting tenants in situ as long as possible but not so long that it causes problems. Timing, speed and legal advice are all crucial to getting the best results for landlords selling tenanted property.
National Residential specialise in selling tenanted (& sub-tenanted) property, often with additional complications like short leaseholds or absentee freeholders.
Continue reading Selling Tenanted Property →
---