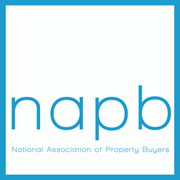 The National Association of Property Buyers (NAPB) was founded in 2013 in response to to the growth in popularity of Quick House Sales companies.
Quick house sales companies differ from estate agencies because they enable members of the public to sell their properties fast by buying them directly or brokering a deal with a property developer – i.e. without promoting them to the public or having to wait  for someone to make an offer. Quick house sales companies that buy property directly must have significant funds available to make an instant purchase.
The traditional methods to advertise and sell a house to the highest offer were already regulated by The Estate Agents Act (1979) and by law all Estate, Lettings and Property Management Agents have to join a Government Authorised Consumer Redress Scheme however there were no such requirements for companies quick house sales companies.
The quick house sales method of selling property fast rose in popularity when repossessions were at an all time high and quick house sales companies were able to provide a better emotional and financial option that letting a property be repossessed.
Typically, a quick house sales company buying a property or brokering a deal will expect to make a profit in return for finding a private buyer and/or temporary use of its own funds and for the risks involved in buying property in difficult market conditions through the difference between the sale price agreed with a seller and the price it can be resold for.
The resale price will also need to be below market value to be attractive to investors such as property developers or prospective landlords so that the price quick sales companies can offer a homeowner is typically 70 – 80% of the market value for a 7 day fast house sale.
Quick house sales are not the best option for everyone – some people prefer to get 100% of the market value in 28 days and some people prefer to use estate agents taking the risk that they may have to wait months to find a buyer to agree to their asking price however….. they are the sale type of choice for hundreds of thousands of people every year who need or want a fast, guaranteed  house sale with less risk of sales falling through so that they can dictate their own schedule, especially if the quick house sales company uses in-house solicitors so that sellers can offset the offer against the cost of solicitor and estate agent fees or they need an urgent cash advance – e.g. to take advantage of an opportunity or extend a lease on a property.
Unfortunately, some people who are happy to sacrifice 20-30% of the sale price to guarantee a fast sale do not receive the returns they expect due to a small number of unethical opportunists who change their offer at the last minute (after a significant delay has turned an urgent need into a desperate situation) or by deducting hidden and extortionate costs/fees  from the payment.
Following a report on the Quick House Sales industry as a result of consumer complaints and conducted by The Office of Fair Trading in 2013 , The Property Ombudsman (TPO) was tasked with creating a Code of Practice for Residential Property Buying Companies to ensure consumers receive a fair and transparent service when selling their home to a property buying company.
The Foundations of the NAPB 
TPO consulted with a number of reputable practitioners from the Quick House Sales industry including Dave Coughlin, Managing Director of National Residential to define a fair and reasonable business and a model of good business practice.
When the consultation period was completed (and a long time before the report became effective in 2016), the 'round table' members who contributed to the consultation formed the NAPB to make it that a mandatory requirement that all members must register with The Property Ombudsman (TPO) to ensure:

All NAPB members follow the professional standards outlined in TPO's Code Of Practice
Home owners are treated fairly and are able to make an informed choice about how to sell their home
Home owners can access a free route to independent redress in the event of a dispute

The NAPB is not a redress scheme or regulator but members must demonstrate that they run a professional business with appropriate insurance cover in place to protect consumers and a genuine commitment to upholding high standards in their business dealings so consumers are always treated fairly throughout the process of their house sale.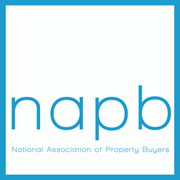 Only members of The  NAPB are allowed to display the NAPB logo on their site. Its presence confirms the business has agreed to abide by the standards of practice outlined in the TPO's  'Code of Practice for Residential Property Buying Companies' AND is registered with the TPO giving their consumers access to their redress scheme in the event of a dispute or complaint. 
Graham Norwood (Property Journalist in The Sunday Times) recommends consumers should "Only use National Association of Property Buyers members in the TPO's scheme".
For more information on the NAPB see their website at https://napb.co.uk 
National Residential offers consumers multiple ways to sell their house fast. Sellers who choose a 7 Day  Cash Sale  or the 28 Day Fixed Price Option are protected by our membership of the NAPB (both by the commitment to high professional standards membership demands and the requirement that we are registered with the TPO to ensure consumers have access to a redress scheme).  Sellers who choose to sell for 100% Market Value in 28 days are protected by The Estate Agents Act and our membership of the TPO.
---