House prices are predicted to fall following the end of the stamp duty holiday and tax bills are high. If you're a portfolio landlord, now is the perfect window to sell part or all of your buy-to-lets, from the experts who know exactly how to do it, for the best price.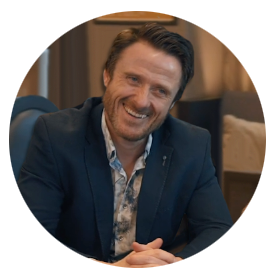 We're all in the same boat, having built up a handful of properties in our portfolio, we're now facing higher tax bills than ever before, and the fear of our portfolios losing their value when the stamp duty holiday ends. As a private landlord myself, I understand all the challenges landlords are facing right now. It's why I believe we have the best team in the business to help, with over 20 years of experience behind us to solve every landlord problem, no matter what the problem. I've personally got 2,500 houses over the line and sold, even with tenants still in the properties. There's no issue myself and my team can't overcome, delivering win-win solutions for landlords, so they can sit back and relax knowing everything is in hand.
A study conducted by landlord insurance provider Simply Business found that over a quarter of landlords have already made the decision to reduce the size of their property portfolios. That number is set to increase as landlords cash in whilst they can still get the best prices before the 30st June. You need a company you can trust, who will take away the hassle, and make sure you get the best price, fast. That's where we come in.
Continue reading Portfolio Landlords: Now is the time to sell your properties for the best price →
---