Are All Property Auctions The Same?
ABSOLUTELY NOT – also, worthy of note: not all bidders are the same either – our auctions recognise that.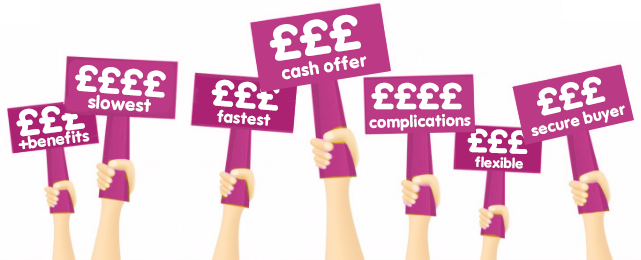 The method we use to sell property is often referred to as a 'Modern' Property Auction' (also known as conditional auctions). It is different to many other types of auction (offline and online) because of what happens when the bidding ends. In a Modern Property Auction when bidding ends the winning bidder pays a non refundable deposit to secure the property but the crucial difference is the winning bidders are given time to secure lending.
Because our auctions are open to private buyers with mortgage funding (not just cash buyers who are often developers looking to buy a property at rock bottom prices so they can make a profit when reselling), our properties typically sell for 10 – 15% more than similar properties sold at auction houses.
Our fees are lower too, (see next section)!
Similar to the 'sealed bids' process, in our auctions a winning bid is the BEST offer the seller chooses to accept which is usually but not always the highest bid. Like traditional auctions, all bids are legally binding and the bidding process is transparent so all bidders are kept informed of other bids throughout the process.
Continue reading Property Auctions →
---