Are All Property Auctions The Same?
ABSOLUTELY NOT – also, worthy of note: not all bidders are the same either – our auctions recognise that.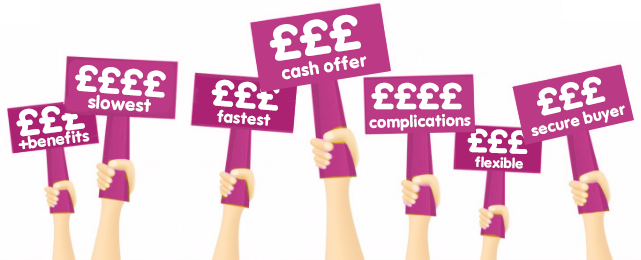 CORONAVIRUS UPDATE
With the threat of a recession looming as a result of earlier lockdown restrictions and/or the threat of a second wave bringing with it renewed restrictions before the existing backlogs and problems from the first wave have been cleared; it is particularly important for people who want or need to sell property fast – that they know an agreed sale is secured, whatever happens next.
How Can National Residential Help Homeowners Who Want Or Need To Sell Fast To Raise Money During The Lockdown?
Massive database of 30K investors as well as Hong Kong & Chinese cash buyers who purchase properties without the need for viewings and who will also keep tenants thus avoiding the need for lengthy and costly evictions or landlords having to wait for cooperative tenants to be able to move.
All our properties sold with video tours maximising the prices achieved through exceptional marketing and at the same time minimising the need for viewings.
Sellers and tenants can email us their own photographs and videos and our specialist editing team create a professional listing minimising the need for any visitors to your home.
We also pay tenants to send us photos and videos and subsequently to carry out viewings where necessary to speed up marketing and sales. This keeps tenants happy and engaged in the sales process to assist us in the sale.
Our 28 day auctions are online so the lockdown restrictions do not stop buyers bidding. We list quickly and sell your property for the best price quickly.
Or our company can buy your property direct and agree a sale in 7-14 days if you want a really quick sale.
Sellers can choose to list their properties without viewings. This works where tenants and owners are shielding or where there are local lockdowns.
We have established a network of experts including solicitors and mortgage brokers who are all fully working during the Covid-19 pandemic and provide the quickest and highest quality service. This ensures the fastest completion possible.
We can agree a sale during lockdown and provide an immediate cash advance* when the buyer secures the sale which allows owners to pay bills, such as house removals, debts and mortgage payments. This cash advance is interest free if the amount is under £2K and must be repaid when the sale completes.
Sellers can specify what lockdown conditions need to be lifted before the sale can complete (and they must move out).
*When agreed in advance as part of the sale condition. Please inquire for more details about terms and conditions associated to the sale.
The method we use to sell property is often referred to as a 'Modern' Property Auction' (also known as conditional auctions). It is different to many other types of auction (offline and online) because of what happens when the bidding ends. In a Modern Property Auction when bidding ends the winning bidder pays a non refundable deposit to secure the property but the crucial difference is the winning bidders are given time to secure lending.
Because our auctions are open to private buyers with mortgage funding (not just cash buyers who are often developers looking to buy a property at rock bottom prices so they can make a profit when reselling), our properties typically sell for 10 – 15% more than similar properties sold at auction houses.
Our fees are lower too, (see next section)!
Similar to the 'sealed bids' process, in our auctions a winning bid is the BEST offer the seller chooses to accept which is usually but not always the highest bid. Like traditional auctions, all bids are legally binding and the bidding process is transparent so all bidders are kept informed of other bids throughout the process.
Continue reading Property Auctions →
---