Are All Property Auctions The Same?
ABSOLUTELY NOT – also, worthy of note: not all bidders are the same either – our auctions recognise that.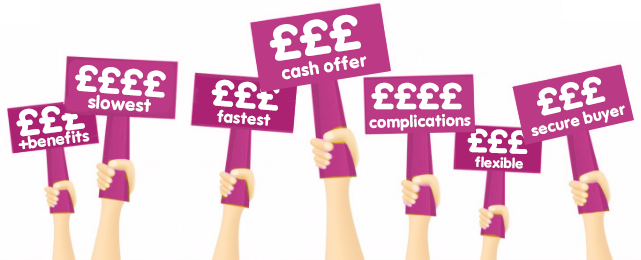 CORONAVIRUS UPDATE
The UK housing market has ground to a standstill because action rooms and estate agents are closed while property valuations and viewings are banned and mortgage lending has been suspended in the corona virus lockdown.
The lockdown period is set to continue for at least 3 weeks from its start date (Mon 23rd) but it is expected to be continue for 6 or more months which it is particularly devastating for people who want to sell sooner or NEED to sell property fast – especially those facing an eviction process started before the lockdown period*.
*Under the new legislation, all new evictions will be suspended and no new possession proceedings will be permitted during the period of national emergency BUT the new laws do not guarantee the same clemency for eviction processes that were started before the lockdown.
​How Can National Residential Help Homeowners Who Want Or Need To Sell Fast To Raise Money During The Lockdown?
Our 28 day auctions are online so the lockdown restrictions do not stop buyers bidding.
Or we can buy your property direct and agree a sale in 7 days.
Sellers can email us their own photographs for us to create a listing so no need for any visitors to your home.
We have a huge database of cash buyers who regularly buy investment properties at auction without ever visiting a property.
Our cash buyers do not need to wait for mortgage lending to be resumed to make an offer and secure the sale.
We can agree a sale during lockdown and provide an immediate cash advance when the buyer secures the sale* which must be repaid when the sale completes after the lockdown restrictions are removed.
Sellers do not need to move out until the sale completes AFTER lockdown restrictions are lifted.
*When agreed in advance as part of the sale condition. Please inquire for more details about terms and conditions associated to the sale.
The method we use to sell property is often referred to as a 'Modern' Property Auction' (also known as conditional auctions). It is different to many other types of auction (offline and online)f because of what happens when the bidding ends. In a Modern Property Auction when bidding ends the winning bidder pays a non refundable deposit to secure the property but the crucial difference is the winning bidders are given time to secure lending.
Because our auctions are open to private buyers with mortgage funding (not just cash buyers who are often developers looking to buy a property at rock bottom prices so they can make a profit when reselling), our properties typically sell for 10 – 15% more than similar properties sold at auction houses.
Our fees are lower too, (see next section)!
Similar to the 'sealed bids' process, in our auctions a winning bid is the BEST offer the seller chooses to accept which is usually but not always the highest bid. Like traditional auctions, all bids are legally binding and the bidding process is transparent so all bidders are kept informed of other bids throughout the process.
Continue reading Property Auctions →
---