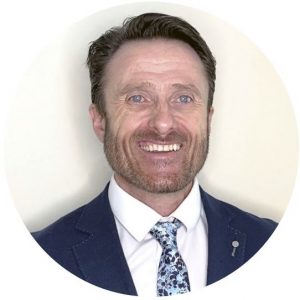 My journey from modest beginnings to a Cambridge postgraduate owning a 100-property portfolio landlord is one of the private rental market's more extraordinary journeys and one you can read here in full in Landlordzone's spotlight feature on experts in the industry.
Now for the first time ever, I have decided to share my journey and expertise.
David Coughlin, CEO National Residential
My Story
Having identified a gap in the housing market which drove motivated sellers to in-house property auctions where they would typically sell for less than 70% of the price a property in the same condition would have achieved via a high street agent, I began the journey to CEO of National Residential by advertising directly to the motivated sellers and offering them more than they could achieve at auction.
The strategy became very successful because it works for both parties – sellers get a better service and more for their property that other companies offer and I was able to use the equity in the properties I bought to secure more lending without having to sell the properties.
Since then, National Residential has gone onto help thousands of motivated sellers get the best price for property in short timescales by helping owners to solve problems and sell for a better price than they would receive at a traditional auction.
I have developed great relationships with the best in the business who support us at National Residential to deliver our world class service.
Your Opportunity
Now, for the first time ever, with help from my network of fellow professionals, I have decided to share my secrets and support buyers build their own portfolio using my tested and tried strategies with OffMarket access to 100's of discounted investment properties and HMO's every month.
This is a new venture and my time is extremely valuable so I do not know how long this opportunity can last. Applications will be progressed on a first come, first served basis.
If you would like to hear me tell my own story,  register for the webinar 'How I Went From £70k in Savings to £75,000 Per Month ​​​​​​​and a Property Portfolio Worth Over £15 Million' by following the link or click the button below.
Learn From The Experts
Watch My FREE Webinar To Learn How You Can Follow The Exact Same System To Start Or Grow Your Portfolio.
Find out how you can benefit from 100+ years collective learning from a team of experts in every aspect of property development.
Me & my team are ready to share:
Our Top Tips For New & Experienced Property Investors​​​​​​​​​​​​​​
How To Grow Your Business Exponentially​​​​​​​​​​​​​​​​​​​​​
What Not To Do To Limit Your Income Potential
How To Make Savings OR Equity Work Harder For You
Where You Can Get Help From Trusted Service Providers
What Next?  
Our presentation lasts 15 minutes and runs every 15 minutes. So click the link below to register then turn off distractions and listen to me tell my story.
After you have seen what I can do to help you grow your portfolio, suitable candidates will be given the opportunity to speak to a consultant to discuss your experience and your goals so that we can put together a team of experts with the right experience to help you achieve your goals and create an action plan.
I've never lost sight that to be successful, a plan has to be a good fit and provide value for both parties. We are confident we can save buyers money and help them avoid problems and that our team is the best in the business.


Best regards, David
---