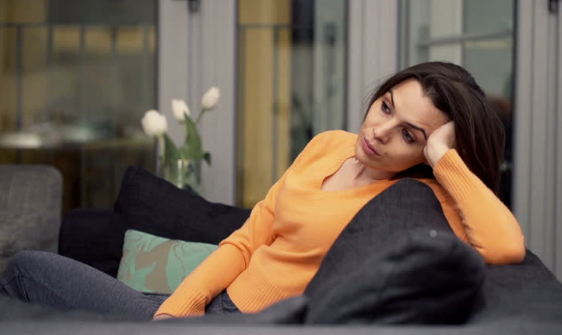 Waiting for viewings can be a stressful, and despairing time. Buyers are expected to present their properties to get the most from viewings and are often encouraged to declutter and/or to depersonalise and/or to keep properties clinically clean for viewings. While all those suggestions are excellent (see below for more of the same), keeping a home in pristine condition can be expensive, time consuming and stressful. It's no wonder most people would prefer lots of viewings in a short time frame than maintaining often impractical and inconvenient standards over prolonged periods because of a lack of viewings.
On average, it takes 15-20 viewings to sell a property if it is priced appropriately for the market*. Properties that are suitable for large numbers of people, priced correctly and advertised widely should attract 1 or 2 viewings per week most weeks of the year to achieve the UK average of 3 – 4 months to sell.
* If a property is priced too high, sellers may find they attract lots of viewings but do not receive any offers.
Our Top Tips To Generate Most Viewings
1) Use a Low Starting Price To Attract Attention And Generate Interest (as long as you have a process in place to make sure you don't sell your property short)
Most estate agents agree, the biggest single factor that affects interest buyers show in a property (which is measured in the number of viewings the property attracts) is value for money (more even than affordability).
If you aren't getting many viewings, it could be a sign that buyers think your asking price is too high for the size and type of property compared to others in your area. Your property may be full of features that justify a price difference but if you cannot get buyers through the door to see the features, they are hidden benefits.
The problem sellers face when selling property through traditional estate agents' model is the balance between being competitively priced enough to generate viewings without underselling the property with a give away price.

The solution a lot of estate agents choose is to set a low 'offers over' price to get people through the door and invite buyers to submit their best offer for immediate consideration or they ask for sealed bids to be considered at a later date to get the best price for the property.
To improve transparency and allow people to raise their bids, National Residential have taken the principals of the sealed bid model and improved it by using technology. The result is an auction type process complemented by the buyer support of an estate agent and automated updates throughout the lifetime of their interest.
It is a bespoke sales model crafted and refined over many years with the characteristics of an auction and the results of an estate agent. For more information on the difference between ours and other types of auction please see our guide to property auctions.
2) Use Time Scarcity To Encourage People To Act On Their Interests
We've all done it – seen something of interest and planned to do make an inquiry or do more research at a later time then forgotten all about it. Also, because buying a property is one of the biggest investments people make, it's understandable that some people hesitate before arranging a viewing to find out more details and/or be sure of their interest.
Other buyers like to "monitor interest" before making any declaration of interest themselves hoping that a more calculated and reserved approach will strengthen their negotiating position and/or, better still, if they wait long enough sellers will become despondent and start reducing the asking price which will have two benefits – it will put them in a better to a better place to start negotiations and it will give them the upper hand (think poker face and the importance of keeping concerns hidden).
Unfortunately for sellers, once a buyer has delayed or questioned their commitment to a purchase, most do not return. It is why so many companies hold so many "ending soon" sales – they are sales techniques to encourage buyers to act on their interest rather than 'think about it'. They work by removing the option to postpone action.

By using an auction process rather than the traditional estate agent version of advertising 'offers over', we introduce the same 'limited time remaining' incentive used by companies advertising prices available for a limited time only, we are encouraging buyers to take action.
It is often said that great estate agents do not sell houses, they sell viewings and houses sell themselves because no one is ever going to be convinced to buy a house they don't want and nor should anyone try to convince them. We are great estate agents and one of the key differences that separate us from our counterparts is the effort we go to encourage people to view properties, to make an offer and to solve any problems that might cause doubt.
Scarcity is a tactic marketing and sales teams love because it works. It creates a sense of urgency and encourages buyers to take action.
By using an auction process rather than sealed bids that also use deadlines to encourage people to make offers, we ensure buyers can improve their offers to match competing bids so sellers get the best price possible for their property.
3) Make Sure That As Many People See Your Property As Possible
It is estimated that over 90% of people begin their property search on Rightmove so of course, choosing an estate agent that advertises on the major property portals like Rightmove and Zoopla is a no brainer but the tradition estate agents' model of advertising with the highest price thought possible has not changed with technology and does not pay due consideration to HOW people search for properties on those sites.
People normally search for property by area, 'must have' features and their budget meaning that the higher the asking price, the fewer times the property will be shown in search results – e.g. a seller might want be very happy to accept a price of £200,000. Traditionally, estate agents will suggest listing the property for slightly more to allow room for negotiation but even adding as little as £500 to the price will mean a property advertised at £200,500 will not be shown in searches where buyers specify their maximum budget as £200,000.
To avoid compromising the asking price to ensure maximum exposure, rather than advertise an asking price, National Residential advertise a starting price. This ensures listings are included in more searches but provides a clear message that the property is worth far more.
4) Present Your Property As Well As Possible (and maintain the standard for viewings)
The first impression people make of your property is the impression you present in the photographs. The standard advice to sellers to present their property properly is:
Consider Kerb Appeal
The first impression people make of your property is in the journey to your front door and from the kerb outside your property.Location, neighborhood, local crime, pride and relaxation spaces are hugely important factors when buying property. Start viewings on the right foot by removing issues that are likely to result in a negative mindset before they even knock on your door.
Clean, Clean, Clean
As well as routine tidying and cleaning (dusting, hoovering, mopping, putting things away, throwing things out, recycling, doing the dishes, laundry) you will need to keep the property 'spring cleaned' clean (all surfaces clutter free and sparkling) for viewings because dirt, stains, bad smells and clutter are all top ten put offs for buyers considering a house's attraction / value
Depersonalise
Depersonalising a home does not mean remove all your beloved knick knacks and family photographs or painting all walls the same shade of off white. It means don't let your personal preferences dominate the spaces your are showing.
Declutter
Don't leave your dishes to drip dry. Put the tea and coffee jars in the cupboard. Move the mop outside. Don't let clutter detract from the things you want viewer to see.

Give Spaces Purpose
We all know in real life, a dining room table can double up as a family place to eat and a space to work however it is better to show an empty table and let your viewers imagine the multitude of uses than to show a table being used for more than one purpose because an eating table full of papers or a work space cluttered by condiments can suggest a lack of space rather than versatility.
Create Ambience
Set scenes to stoke people's imagination – e.g. If you think the balcony is a great place to relax with a good book in the evening, consider leaving a book on a chair in the vicinity (as long as it doesn't look cluttered). Use it as a prop to mention how you love reading there.
Add Finishing Touches
Finishing touches are the small things that shouldn't really matter…. but we know from experience that they do. If you have a beautiful, modern and sparkling bathroom anything that doesn't fit will steal attention so put out your best towels and make sure they are hanging nicely. Put the toilet seat down and the lid on the toothpaste.
While the information in this guide is intended to inform people of what we do to get more viewings and how we can help people who have advertised their property but have not had many viewings, it is also important to recognise that getting a viewing is only the first part of the sales process.
Great estate agents do not sell houses, they sell viewings so that houses can sell them selves. We have made it our business to be the best of the best at encouraging and enabling prospective buyers to request viewings. Sellers have an important part to play in maintaining the presentation standards for as long as the property is advertised.
If you would like to find out more about our processes* and how we can help you to get more viewings, please use our callback form or phone 0800 612 8659 (24/7) and we will phone you back ASAP.
*We are the ONLY estate agent who does everything we do to secure viewings, to follow up on every bid and support buyers to get the best price for our sellers. We operate a no sale, no fee on our auctions so if you are not getting the viewings you need to sell your property any time soon you really do have nothing to lose and an awful lot to gain.
All our auctions are protected by a reserve price set by our sellers so our sellers only sell for a price that they are happy to receive. To read more about our auctions and the sales option we offer please see 'Are All Property Auctions The Same?' and 'National Residential Sales Options'
---