Are you looking for joint venture funding for your next property development?
Look no further… we want to talk to you!
​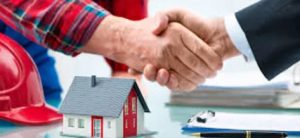 We have vast experience in buying and selling and developing property projects. We also have funds available to help experienced investors fund their projects. So long as you have a project with equity and value in it we can fund up to 100% of the costs to build or develop in return for an agreed share of the eventual profits.

Unlike banks and other lenders, we are not giving you a loan we will not carry out credit checks. So long as the project stacks up we will fund 100% of the costs in return for a share of the profits and take our security on the property.

If you can demonstrate you have experience and a sound asset/project we'll fund up to 100% of the development costs and in return, we'll agree a share of the profits on completion. It's that simple

If we agree a deal, we'll leave you to get on with it. We won't hold you to timescales and interfere in the progress of your development like most lenders do. Unlike banks, bridging loan companies and other lenders we won't subject you to credit checks, meticulous scrutiny of your plans or saddle you with high interest rates and risky personal guarantees.
​
How does a joint venture work?​
If you have a project you would like us to consider please call our sales team.  We will assess the merits, risks and costs of your project and if it stacks up for us, we will agree to fund your project.
We will agree a Joint Venture Agreement with you and your solicitor, and we will take a first charge security over the property/land in question. On sale or refinance of the project you will pay us our agreed profit share.
​
What's In It For Us?
​
What's In It For You?
No borrowing
No bridging loans
No interest
No late penalty charges*
* That could put your personal finance at risk.

To discuss your plans and our investment please contact us ASAP on 0800 612 8655 (24/7) or use our call back form to let us know your contact details and we will phone you back ASAP in office hours.
---