WARNING: A PROPERTY WITH A SHORT LEASEHOLD CAN MAKE IT IMPOSSIBLE TO FUND WITH A MORTGAGE AND AN UNATTRACTIVE PROPOSITION TO CASH BUYERS BECAUSE OF THE EXPENSIVE AND COMPLICATED PROCESS TO RENEW A LEASE. THE PROBLEMS CAN DETER BUYERS AND DRIVE DOWN PROPERTY VALUE BY A SIGNIFICANT AMOUNT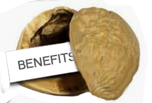 In A Nutshell
When a buyer wants (or needs) to buy a property with an extended lease, we make it easy for sellers to extend the lease so they get a better sales price for their property.
To our knowledge, no other estate agent offers this service and as a result, owners of short leasehold properties frequently struggle to sell their properties.
Short leaseholds are a major problem if you want to sell your house  – especially in London where the cost to extend a leasehold can be very prohibitive. Short leaseholds start to affect the selling price of the property at about 80 years. The fewer years there are left on a leasehold, the more affect it will have a property sale price.
Continue reading Is a Short Lease Stopping You From Selling Your House or Flat? →
---